Life risks are insured by purchasing insurance. The same as life, data can also be insured by data insurance. AOMEI has been devoted to global data insurance with the mission of "Always Keep Global Data Safer". We provide data insurance by delivering "data backup" products. Founded in 2010, AOMEI has been endeavoring for 10 years protecting users' data against loss.

Just like risks in life, the risks of data are everywhere. How do you deal with risks in life? Purchasing insurance – you may already think about that. People can achieve certain compensation through reparations for risks in life, but can hardly take back the lost part. The same as life, data can also be insured – be backed up. And compared to personal insurance, backup is capable to restore your data to its previous integrity, while it is not likely to be accomplished by data recovery.

AOMEI is just a "Data Insurance Company". We offer insurance for your data by providing "data backup" products. Founded in 2010, AOMEI has been endeavored for 10 years keeping users' data from loss. With the mission of "Always keep global data safer", AOMEI has core R&D abilities in data backup and restoration as well as many patent technologies through accumulation over years.

In order to enable more people to enjoy data insurance services, it is our consistent insistence to provide high-quality free products. In order to meet the needs of diverse users, it is our responsibility to develop business-level professional products. As time goes by, AOMEI is favored by more and more users around the world from United States, Germany, Japan, Canada, the United Kingdom, Australia, France, Italy and other more than 180 countries and regions. In addition to personal and SME customers, our clients include universities, IT organizations, and top 500 companies such as Lenovo and McDonald's. Our star product - AOMEI Backupper has been well received by millions of users around the world. With support, we will continue to improve our products to protect your data from loss, making your data safer and let you enjoy a better life.
Data Can Be Insured, in a Better Way
There is an enormous risk of Data Loss in business and individual life that can be caused by hardware and software failure, human error, malware, ransomware and more. As with other insurance products, our Data Insurance is designed to help our customers to eliminate their Data Loss risk and get back on with their lives quickly.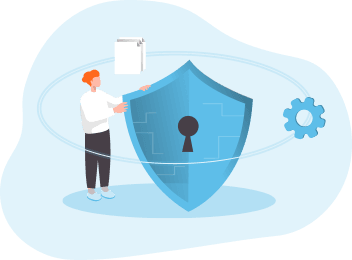 Why It Is Better?
We are different from our competitors and other products on the market. Data restoration is at the very center of our philosophy as we know how heart wrenching it is to lose those family photos or crucial business files. We aim to restore your data rather than just provide low financial compensation for Data Loss like others in the market. Our Data Recovery success rates can easily reach 98% whilst Data Recovery service providers barely reach 30% (lower for SSDs)!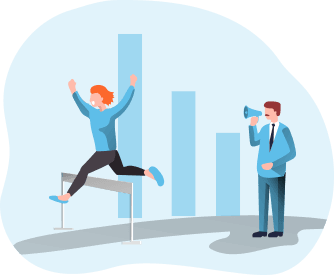 How Does AOMEI Achieve Its High Success Rate?
AOMEI has always been heavily focused on the Data Security industry and we are constantly exploring new ways to protect our customers' data. Since the launch of our first product in 2009, AOMEI has never stopped innovating producing a constant stream of research and breakthroughs in Data Security technology. We have hundred of employees focused on Research and Design for Data Backup and Restoration. Our Quality Assurance team numbers and our R&D engineers are on 1 to 1 ratio. Ensuring that our customers only receive the very best products with the very latest technology.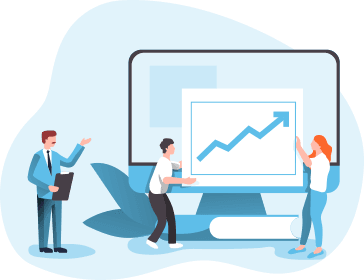 Data Loss Happens Way More Often Than You Might Expect
Data Loss
| | |
| --- | --- |
| | 60% of small businesses go out of business within six months of a cyber-attack. |
| | 50% of businesses that experienced Data Loss and found themselves without Data Management filed for bankruptcy immediately. |
| | 81% of respondents indicated that just 60 minutes of downtime costs their business over $300,000. |
| | 93% of companies that lost their Data Center for 10 days or more due to an unforeseen event filed for bankruptcy within one year. |
| | Cyber-attacks cost small businesses between $84,000 and $148,000. |
| | Simple hard drive recovery can cost upwards of $7,500 and there is no guarantee that any data will be recovered. |
There is always the possibility of Data Loss. It's too late when Loss has occurred. Do you want to be protected?

Why Is Data Insurance Necessary for Your Business?
Data Insurance is ones of the best investments you can make to help ensure that your company succeeds when they experience even the toughest of challenges.
Accidents and human error are the leading causes of Data Loss. Without comprehensive Data Insurance companies can fail due to the loss of critical business documents. Very few companies recover from Data Loss or incur substantial fees to recover their data. Data Insurance can help you avoid the heavy financial implications of Data Loss on your business.
Imagine the moment when you can close your eyes and know that all of your company's strategic assets are protected. Imagine the inner peace that you will feel knowing you can dedicate your time to focusing on growing your business rather than replacing lost data. This is why it is necessary to consider Data Insurance as an important strategic investment to protect your business.
What does Data Insurance cover?
Data Insurance typically covers enterprises that are vulnerable to system crashes, loss of customer and marketing information, loss of sensitive business data, and more. Data Insurance can help to make such losses a thing of the past and bring your business into the modern age.
According to Gartner (the world's leading research and advisory company), the average cost of IT downtime is $300,000 per hour. Data Insurance can help to prevent huge downtime costs if your business is unable to operate due to Data Loss.
Types of Data Insurance
There are various types of Data Loss risks that can be covered by Data Insurance. Your business needs an insurance solution that is tailor made to cover the specific risks you face on a daily basis. That's why offer a wide range of different Data Insurance covers. We offer the following coverage:
Hardware Failure Insurance
Business from being unable to operate due to hardware failure. Unsurprisingly, the majority of Data Losses occur due to hardware failure. Roughly 140,000 hard drives crash each week in the United States due to human error and physical damage caused by accidents. Another leading cause of Data Loss are computers overheating due to a buildup of dust – When was the last time you checked all the computers in your business?
You can use hard drive backups to restore important information in order to avoid the risk of permanent data loss from hardware failure.
Viruses & Malwares Insurance
This insurance is designed reduce the risk of Data Loss caused by an external intrusion to your business' computer. Viruses are known to cause infected computers to become either partially or completely unusable, slowing down your business operations. Enterprise workstations have a high level of infection rate as unwitting employees click on fake web links, open phishing emails, or connect to infected mobile devices. The viruses, malware, and ransomware quickly spread from system to system destroying or stealing your company's confidential data. System and disk backups allow you to restore the entire system infection to a version prior to infection, thereby, eliminating the virus and ensuring data integrity.
Human Error Insurance
This insurance is designed to prevent employees who intentionally or unintentionally cause Data Loss. Employee error is one of the leading causes of Data Loss with employees inadvertently overwriting important documents or deleting critical files that are critical to your business. Employees who are unfamiliar with the software or operating system can incorrectly configure the computer and format hard drives. Human Error unfortunately can also include other types of physical Data Loss through hard drive damage, liquid spills, and other accidents. In order to prevent Data Loss cause by Human Error we recommend you create backups of important systems and data by using regular automatic backup software.
Disaster Insurance
This insurance is designed to prevent Data Loss caused by unforeseen disasters destroying your computers. When disaster strikes nothing is safe, your businesses computers could be destroyed beyond repair with nothing left for data recovery. 93% of companies that lost their Data Center for 10 days or more due to a disaster filed for bankruptcy within one year. This is why the 3-2-1 backup strategy recommends keeping a backup copy of your systems offsite. You can then restore data on another workstation and resume business quickly and cost effectively.
Power Outages Insurance
This insurance is designed to prevent system damage and Data Loss caused by unexpected power outages. Power outages strike when businesses least expect it and are a relatively common and unavoidable occurrence globally. While power outages don't currently have a significant impact on business, they can result in the loss of unsaved data and cause damage to existing files due to shutdown procedures not being followed. Regular file or system backups effectively enable you restore your files quickly even after power outages.
Software/System Failure Insurance
This insurance is designed to assist with unexpected data, software, and system unavailability. When software decides to misbehavior it can have massive consequences for your business data. Crashing, not responding, requesting you restore to a previous version, are all common errors which can not only corrupt your employees unsaved work but also cause your entire enterprise system to become unstable. In the event of failure, Data Insurance through hard drive and system backups can allow you to restore your software and systems to its pre-failure state ensuring business continuity.
It Is Just Better Than Other Solutions
Individuals can be paid compensation if the risk that they bought their insurance for is triggered, but they can't rewind time and stop the loss from occurring. Unlike other insurance, AOMEI Data Insurance is capable of rewinding time and restoring your data to its previous state – a feat not often achieved by other Data Recovery professionals.
AOMEI Data Insurance VS Other Data Loss Prevention Solutions
AOMEI Data Insurance
Ordinary Insurance
for Data
Data Recovery
Manual Backup
Down Time
Short
Long
Long
Short
Data Availability
Yes
No
Uncertain
Yes
Simplicity
Yes
No
Yes
No
Reliability
High
High
Moderate
Low
Human Labor
Low
Low
Low
Very High
Product/Service Cost
$49.95
for a Lifetime
$1200.00
/ Year
$200.00
/ Hour
/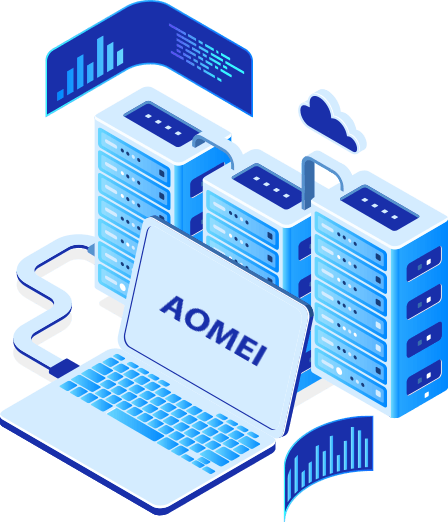 AOMEI Backupper
Reliable Windows backup software to safeguard operating system, data and applications using backup, restore or clone feature.
Designed for Windows operating system users, both PCs and Servers, to keep OS and files on computers safe and retrieved. AOMEI Backupper is embedded with backup, restore, and cloning features to make itself complete and professional windows backup software.
Once disaster strikes, for example, system crashes, one can quickly and easily restore computer to normal state. As image deployment tool, deploying system to dissimilar hardware is also available.
Cloning features of AOMEI Backupper help a lot in migrating operating system or upgrading hard drive and ensure success boot.
AOMEI Centralized Backupper
Easy and scalable centralized backup solution.
AOMEI OneKey Recovery
1-click to create your own factory recovery partition.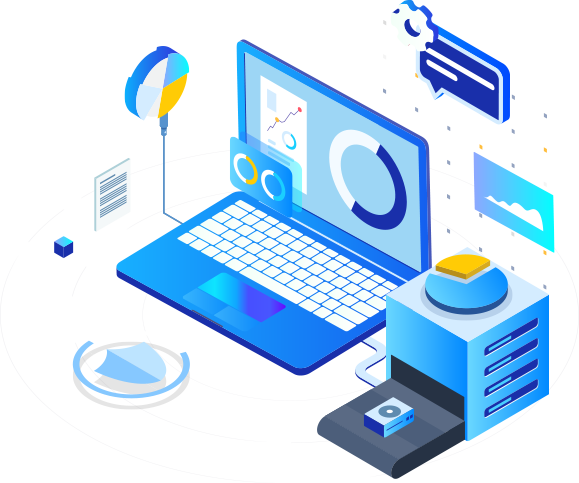 AOMEI Partition Assistant Professional
Complete partition software and disk manager for Windows PC.

AOMEI Partition Assistant Server
Reliable disk partition management solutions to optimize server.

AOMEI Partition Assistant Technician
For MSPs to offer billable technical support with unlimited usage.

AOMEI Partition Assistant Unlimited
For enterprises to manage disk partitions on unlimited PCs & servers.
Softa SuperStore Finland Oy helps you with software matters in Helsinki, Espoo, Tampere, Vantaa, Oulu, Turku, Jyväskylä, Lahti, Kuopio, Pori, Kouvola, Suomi, Finland