EaseUS is a leading software developer of backup and security software solutions that was established in 2004. With millions of private and business users in over 180 countries and areas, it now has been a worldly renowned company in its introduction of simple yet robust solutions for data backup, data recovery and storage management.

EaseUS' products are now installed on millions of computers, workstations and servers worldwide and its partners include Microsoft, ASUS, Dell, IBM, HP and so on.
EaseUS EverySync 3.0
Easy File Sharing for Working from Home
Easy file sync software backs up all files and synchronizes files or file folders for resource sharing from multiple locations
Easy File Sync Software

EaseUS EverySync automatically synchronizes files or file folders on multiple machines

Sync files/folders between computers and removable device
File sync across network share
Sync files/folders between computer and FTP Server
File sync between computer and cloud storage

Two Automatic File Sync Modes
Conduct one way and bidirectional file sync, and get you out of trouble to migrate on different computers

One-Way File Sync

Bidirectional Sync
Schedule File Sync and Backup
EaseUS file sync program makes data backup & file sync on your time-based schedule and automates syncs to run in real-time when there is any change to your data.
What's New in Version 3.0?
Optimize UI for better file syncing experience.
Update file sync status in the Windows Explorer.
The latest version of OneDrive supported.
Cloud Synchronization
EaseUS EverySync makes easy cloud storage file sync to allow access to your data anywhere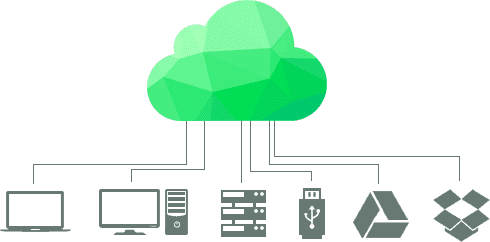 Back up your files to cloud storage and share your data across different devices or network connection at any time wherever. Sync files in Google Drive, OneDrive (SkyDrive), and Dropbox and securely automate all syncs to run in real time for source sharing
Tech Specification
Operating System
Windows 10
Windows 8.1
Windows 8
Windows 7
Windows Vista
Windows XP
Windows Server 2016
Windows Server 2012
Windows Server 2008
Windows Server 2003
Window Server 2012 R2
Window Server Home Server
Window Server 2008 R2
Window Server Small Business 2003
Hardware Requirement
CPU: at least with X86 or compatible CPU with main frequency 500MHz.
RAM: equal or larger than 512MB.
Disk space: Hard disk drive with 100 MB of available space.