Island Lake Consulting LLC is a computer software development company dedicated to maintaining, enhancing, and supporting the WinBatch® scripting language and tools. The company was started by a former Wilson WindowWare, Inc. employee who was having too much fun to just stop when Wilson WindowWare dissolved.

We pride ourselves on creating and maintaining the highest quality software at a reasonable price. Our focus is giving back to the WinBatch community that has creatively used WinBatch to solve problems and automation tasks. Our reward is doing something we enjoy and the knowledge that we are providing a service to the WinBatch community.

We foster the kind of intense creativity needed to yield superior results. All our products are well designed for ease of use in the Windows environment. Whether you're an unreconstructed hacker, a systems administrator for a vast corporate network, or just using your computer, you'll find that our products meet your specific needs, and make daily tasks a breeze.

Download WinBatch and try it out. You will be glad you did.

elcome to WinBatch.com. The home of WinBatch® an award-winning macro scripting language that provides batch automation for Windows systems, including Windows workstations, servers, network clients and virtual machines.
Automate your PC's with proven results.
With WinBatch® and its WIL language, you get over twenty years of proven business automation technology. Get real-world results with our versatile scripting language, 20-plus extender libraries, and our Web-based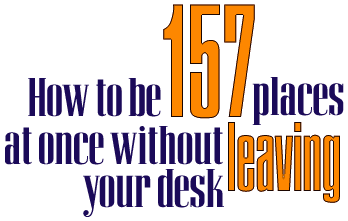 Tech Support. You get fast results from over 3,500 practical examples. Advanced networking capabilities include support for the full mix of Windows versions.
WinBatch

® is:
A complete programming language
A perfect tool for power users and system administrators
A LAN utility development tool
An Internet utility development tool
A business process automator
A high level programming language that is easy to learn and use, without the learning curve and complexity of traditional programming languages
WinBatch® has:
A visual dialog editor
A keystroke/mouse recorder
A code writing robot
A complete development studio
Hundreds of built-in general purpose time-saving functions
Hundreds of additional special purpose function in free add-on extenders
Support for

Windows 2000, XP, Vista, 7, 8, 8.1, 10, 2003, 2008, 2012 and 2016

Older versions are available for 95, 98, ME, NT and even Windows 3.1
WinBatch® can:
Save time by automating work
Run Windows PC's unattended
Standardize data entry by scripting
Automate PC Management
Do most any network administration task
Allow rapid prototyping of software projects
Allow programming of a vast array of utilities and smaller programs
And many other possibilities
WinBatch® does not:
Eliminate programming or scripting
Allow creation of Word processors, Spreadsheets, or Graphical Editing programs (Although it can control them)
Run large realtime databases
Focus on macro recording, although it does include a utility to do that
WinBatch® accommodates users that:
Enjoy or at least tolerate programming
Wish to control their computers
Like fast results
Need to get more done in less time
Need to get their computer to learn a new trick
Are possibly network administrators, consultants, hobbyists, IT/IS department employees, students, and the ever present computer tweakaholics
Use WinBatch® for managing Windows desktops, unattended jobs, scheduled jobs, LAN access and administration, login scripting, serial communications, data access, data filtering, and more
Desktop Automation and LAN Administration
WinBatch allows you to automate anything in Windows. We're not exaggerating.

WinBatch+Compiler

Manage unlimited desktops

WinBatch is an easy-to-use yet very powerful programming tool - capable of automating any task involving Windows. Use it for simple tasks like connecting PC's to network servers, printing batch jobs out at odd hours, and much more.

The Compiler lets you create standalone utilities for unlimited use on client PC's or servers.

Over 1500 WinBatch functions give you:
Support for network and job-scheduling operations from within Windows.
Traditional batch-language file management capabilities such as copying files, changing directories or launching applications.
Complete system control - read and change system values, work the registry, install any software.
Direct manipulation of applications via sending keystrokes, mouse moves, and direct function calls.
Windows manipulations (change size or location), control of multimedia hardware ( i.e. sound cards and CD-ROM devices).
Extensive string manipulation, integer and floating point math, and binary file manipulation.
Control of applications and the OS via COM Automation, ODBC, ADSI, .Net and special purpose WIL Extenders.
Works from desktop to Internet
Windows Interface Language
At the heart of WinBatch is our Windows Interface Language (WIL). It's a high-level programming language for automating Windows; hundreds of Windows tasks are pre-coded for you. Operations that require pages of code in other programming languages are just a single function call in WinBatch.
Desktop Automation

WebBatch
Easy Windows Web Server Programming
WebBatch makes it easy to automate functions on your Website - by delivering real time CGI scripting capabilities that use our Windows Interface Language. WIL's simple syntax makes WebBatch easier to learn and work with than most CGI scripting tools. Its powerful set of functions means it can handle nearly any task.
WebBatch can be purchased separately or downloaded for free with the purchase of WinBatch+Compiler. With that addition of WinBatch+Compiler any Windows application can become part of an integrated Windows Web server solution.
You can use WebBatch to easily:
Process orders.
Dynamically respond to visitor choices.
Manage group discussion lists.
Publish HTML tech support pages on the fly.
Generate a graphic "hit counter."
Nearly anything you've seen done on the Internet using PHP or Python can often be done much easier and faster using WebBatch.
Limitless ways to link your web server and all your Windows applications