Two tools in one – all new Brainstorm View*
*Only available in iMindMap 8 Ultimate
iMindMap is the only Mind Mapping software with an inbuilt free-form Brainstorm View, to capture your ideas in an unrestricted space. After seeing so many of our users covering their walls with sticky notes, we decided to give you a digital version that you can save and share with others. Add text and images on our new cork-board canvas, with scalable sticky notes and mini-boards to group ideas.
From idea to action in 3 simple steps
Fire your ideas into Brainstorm View, develop and organise them in iMindMap's intuitive Mind Map View and finally, put them into action with the export to visual task management tool, DropTask.
It's a complete innovation process for creative thinkers who want results, not complex and bloated project management systems.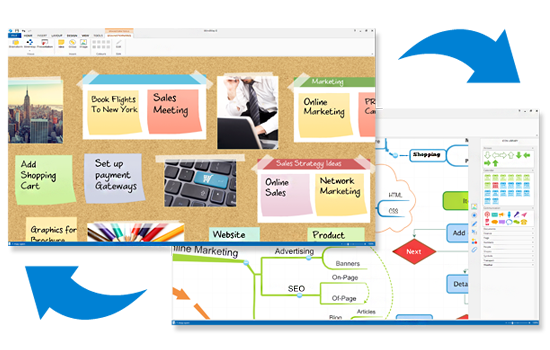 Your ideas in 2 different visualisations
Creative thinkers need the right thinking space and now we've given you two that work in sync. You can switch back and forth with the click of a button to view and build on your ideas in a free-form brainstorm or a Mind Map.
New Branch Target
iMindMap 8 comes with the next generation of our Branch Target, to add new branches, box branches and relationship arrows even faster. Extra perk? – the new target works brilliantly on touchscreens.
Complete redesign for Windows and Mac
With a slick new ribbon interface for our Windows users and a familiar Mac version on its way for our Apple fans, iMindMap 8 looks and feels like a whole new program. It's intuitive, simple and it features some clever enhancements…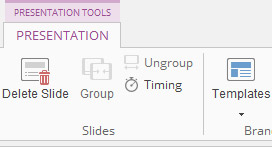 Contextual Menus
iMindMap 8 is packed with functionality, but we don't want to overwhelm you with options. So, our clever new contextual menus make sure options only appear when they are relevant – keeping your workspace clean and uncluttered.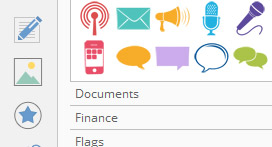 New Icon Library & Properties Panel
Take a look at our sleek new library of colourful icons, designed to help categorise your Mind Maps and make them pop. We've also clustered options in the Properties Panel to de-clutter and make adding icons, images, flowcharts, links or notes to the canvas even easier.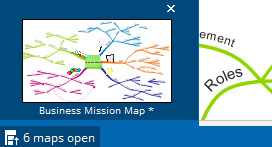 Switch between Mind Maps
Working on two maps (or brainstorms) at once? Your open maps will now appear in a collapsible tab in the bottom corner of your canvas, giving you a cleaner workspace and a faster way to switch between projects.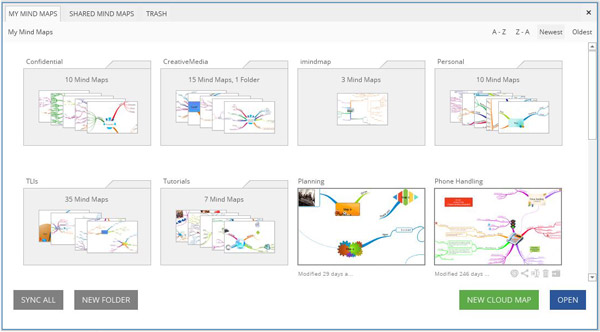 A new home for your iMindMap Cloud files*
*12 month free subscription to iMindMap Cloud & Mobile when you purchase iMindMap Ultimate
iMindMap Cloud allows you to sync your Mind Maps across all your devices and collaborate on them with other users. If you haven't used it before, now is the time with the streamlined cloud experience in iMindMap 8.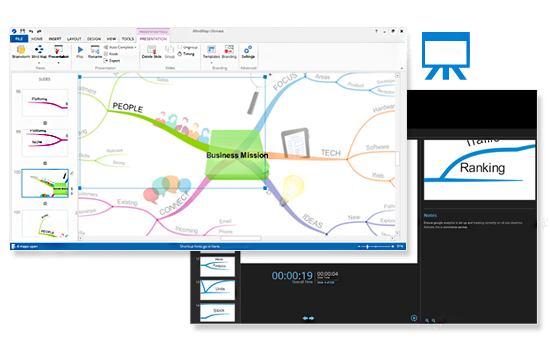 Build impressive presentations fast*
*Only available in iMindMap 8 Ultimate
With the new slide preview layouts and a simplified menu system, iMindMap 8′s Presentation View makes it easier to create memorable presentations with your Mind Maps.
You can now also attach Slide Notes to specific points in your presentation. Slide Notes will appear alongside your presenter screen to prompt you when needed and ensure your presentation goes off without a hitch.